Almost seventeen months ago, a small group of friends gathered together to participate in a game jam, as they had done on several prior occasions. This time, for Ludum Dare 50, they decided to be even more ambitious than some of their prior efforts. They were ready. They had ideas, and a process to turn those ideas into a working and enjoyable gameplay loop. There were things they wanted to do… and they did them.
And at the end of the jam, after seeing public response to their effort, and becoming attached to some of the ideas and characters they had created, they decided they couldn't abandon this particular idea.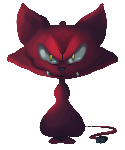 And so the decision was made to move forward, and despite all of our own separate full-time avocations, found a game studio… and make Somnipathy a full game.
Today, Tuesday the 12th of September, 2023, marks the point where Somnipathy arrives at retail, via Steam, where anyone who likes can and should buy it. For some members of the team, this is an end point – attaining a lifelong dream of being a game developer and having a published game. For others, this is a starting point – knowing that there are more games to be made, and more stories to tell. For a few of us, it is both.
We also know that we'll be hearing from you, over the days, weeks, and months to come. We want to know about your experiences with Somnipathy, both the good and the bad. We'll still be developing and maintaining the game, even as we move on to the next thing, and the next thing after that. So let us know what you think!
And if you're still undecided about making your own foray into the world of Somnipathy – this week we have a slate of Twitch streamers who will be taking their own adventures with Aggy, Lamp Cat, and the rest. Check them out, see a little bit of the game for yourself – and know that we'll be hanging out in chat to answer questions during each stream.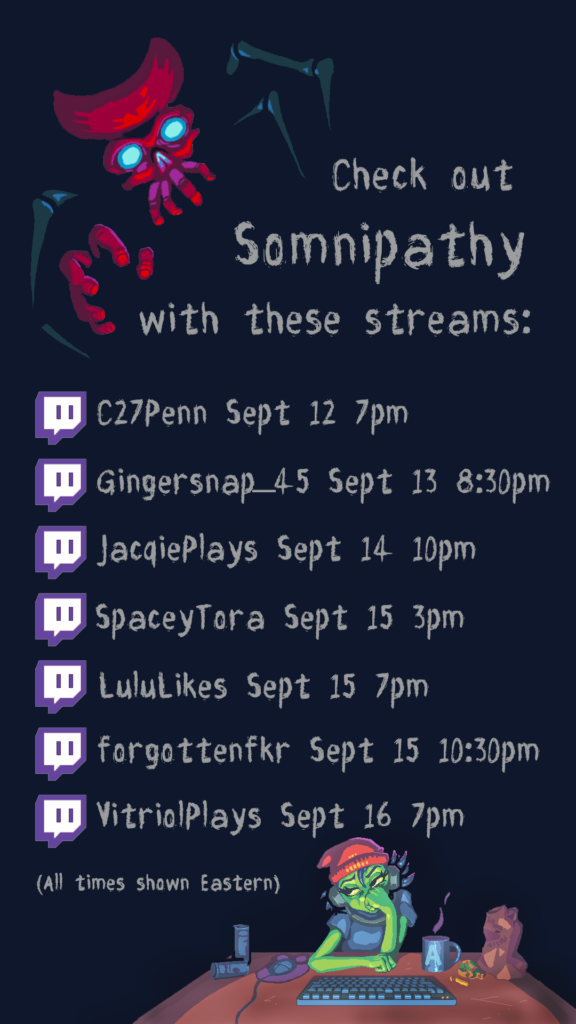 Here's to Somnipathy, and here's to you all helping Aggy finally get a good night's sleep!
-the Team at Tearcell Games