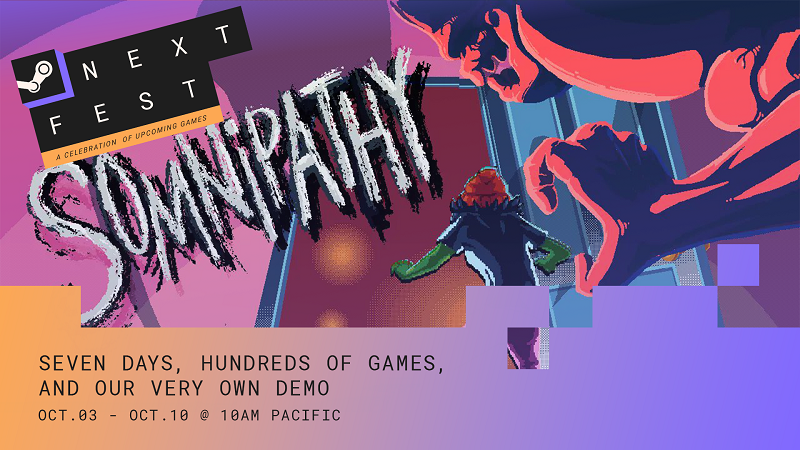 You may have noticed that this week's blog post is hitting on Friday morning instead of Wednesday morning but that is because there's a lot going on here at Tearcell. The biggest item first, of course: the demo is currently out and available via Steam! Thousands have downloaded it, and… wait, how many? Really?!
Ok, thousands have downloaded it, but only a select few have provided us with feedback so far. But we are LISTENING! So play, hit the feedback forum on Steam, and let us know what you think!
Also we have been furiously preparing for our participation in Next Fest – not only planning our broadcasts on Tuesday October 4th at 4pm Eastern and Saturday October 8th at 8pm Eastern but also preparing for several other fun things. Do you follow us on TikTok or Twitter? We're running giveaway contests on both platforms for a limited run of Somnipathy Next Fest stickers. That's not the only way to get them though – if you attend our Devstreams on Steam during Next Fest, we'll also be giving away a limited number of them during each stream.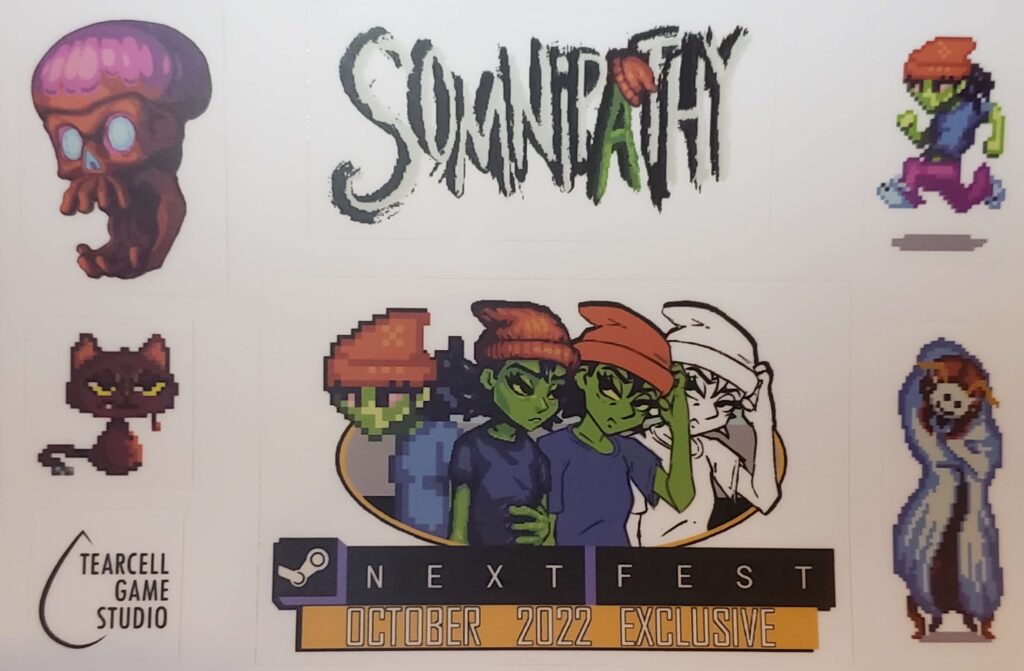 All this going on doesn't mean we've stopped working on the rest of the game. Level two is well under way, and for those of you who have made it through level one in the demo already… well, level two is bigger. We're looking forward to throwing more twists, turns, and level loops at you to navigate Aggy through while continuing to uncover the mysteries of Somnipathy.
Maybe we'll even talk about it on the dev streams next week… so stay tuned!