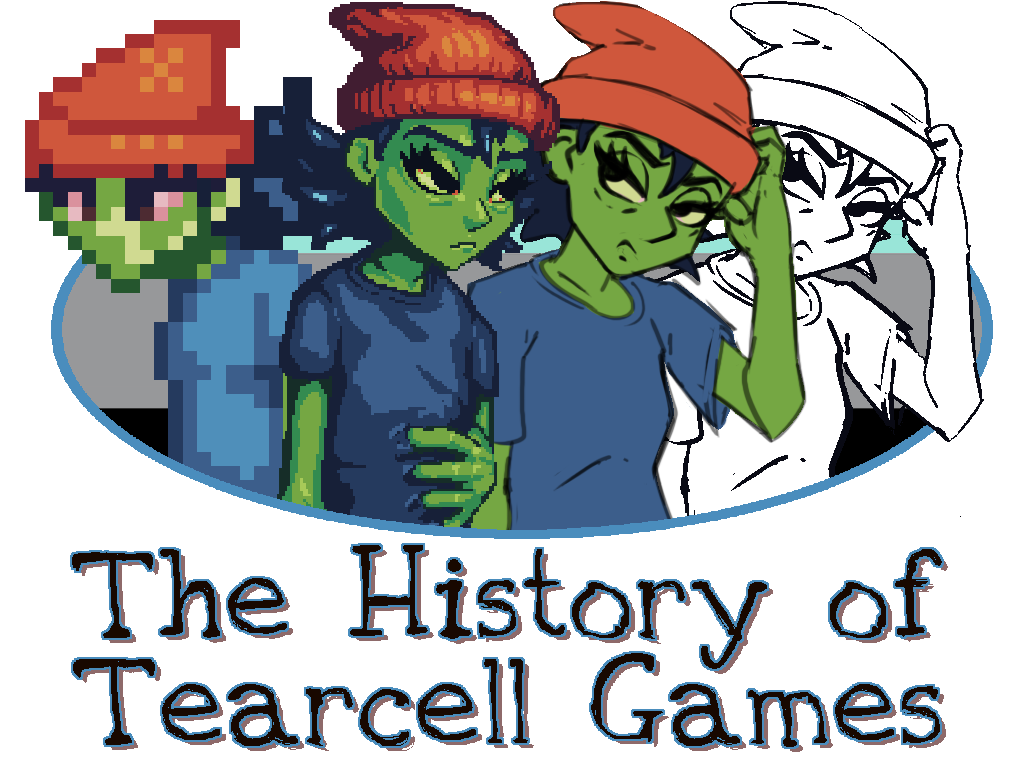 We've spent most of our time in this space discussing our upcoming game Somnipathy, and with good reason. It's why most of you are here, and it's what all of our collective efforts at the studio have been focused on. But with Labor Day this week and some major milestones coming up for Somnipathy, we wanted to take a moment to look back at the history of the studio itself. Once we finish our flashback montage, we'll make a few big announcements too!
It all starts with a personal challenge that the man who is the driving force behind Tearcell Games set for himself a few years ago: Darius decided that he was going to build a small game every month for a year. He had the skills and knowledge and wanted to apply it in order to keep those skills and that knowledge sharp and to stretch himself, and at the same time adjust the dimensions of his love for gaming.
When he embarked on this challenge he shared it with a group of friends. We had for the most part known each other for many years… and in the course of those years spent an immense amount of time playing and discussing video games with each other. We all spectated and commentated upon his game-building efforts and then at some point during his year of personal challenge, Darius mentioned that he wanted to do a game jam.
This seemed like a fun idea, and in November 2020 we formed up and participated in Mix and Jam's 'Mix and Game Jam', hosted on Itch.io. Our game, The Kobolds of OSHA, was ambitious and adventurous. We tried new tools, we bit off more than we could chew, we had fun… and more importantly, we learned a lot. And somewhere in the aftermath of that jam, Darius uttered the words, "I've always wanted to do a Ludum Dare game jam."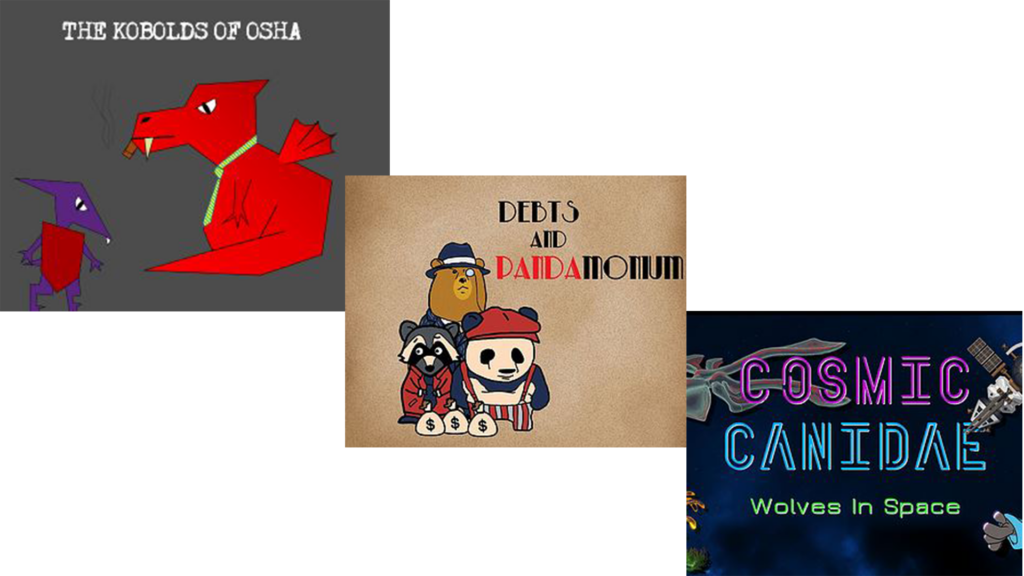 In April 2021, we jumped into Ludum Dare 48. Again, we built a game with a tremendous amount of ambition – Debts and Pandamonium. Again, we learned much more than could be contained in the preserved build of our game you can still play on Itch.io. And again, we had fun.
By now, Darius' personal challenge to himself of building a game a month had continued for more than a year. He kept doing it though, and he also kept going back and tweaking some of his older projects. He kept using and learning (and even sometimes contributing) to the tools he found himself going back to, like the Godot Engine and Dialogic. And the rest of us discussed looking forward to doing another jam, and taking the temperature of some of our friends and family to see who might be interested or who might have skills that would contribute to the team.
Then in February 2022, we entered the IGA Impact Jam. We decided prior to the jam that we wanted to try something totally different from our prior jam efforts, so that everyone could stretch their muscles a little bit. Our entry, Cosmic Canidae, was in a lot of ways our most polished group effort so far and the judges panel for the jam agreed. We placed second overall and we took that burst of energy directly into discussing our plans for the next jam we'd join…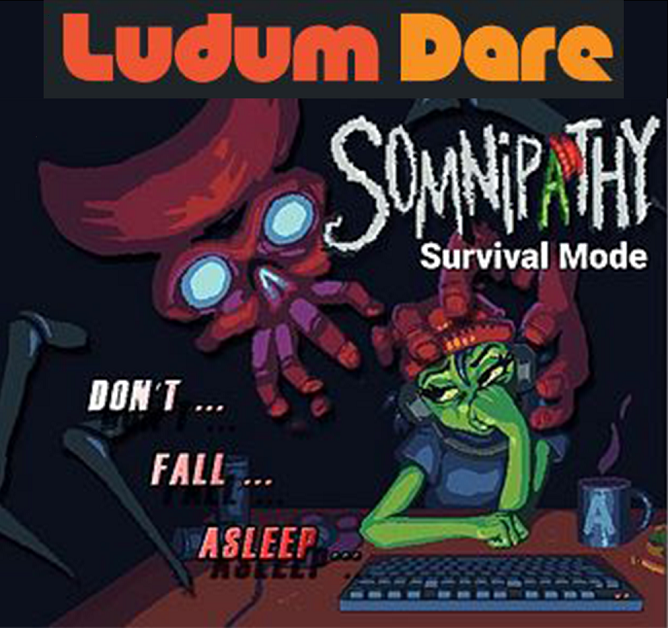 Ludum Dare 50 was in April 2022. Our reinforced team including friends both new and veteran took the theme and ran with it, building a survival thriller of a point-and-click adventure with ever-increasing difficulty, online leaderboards, and tongue-in-cheek dark humor. We received a tremendous amount of feedback and had an incredible experience. When the judging period ended we did not want to leave behind our creation, Somnipathy. And Darius again uttered a phrase: "I feel like this is a game we can turn into something that we can publish on Steam."

So we formed Tearcell Game Studio. We founded a company, we planned a structure, we made outlines and plots of what the game would be, we became a Steamworks developer-publisher, and we worked on Somnipathy… and continue to work on Somnipathy.
Now the next big step is coming for our little game of psychological horrors. We're participating in Steam's Indie Next Fest in October, running from the 3rd to the 10th, and our demo for Somnipathy which will include the full first level of the game will go live for everyone to play and enjoy on Steam on September 22nd. The demo also includes the updated score attack mode for your enjoyment! We want you to be at Indie Next Fest with us too: we'll be streaming twice during that week, on Tuesday the 4th at 3pm and on Saturday the 8th at 8pm, and we look forward to seeing you all there in chat for those streams! (We'll be putting direct links to those events on our socials ASAP and updating this post with them as well.)
Thanks for reading, and see you again soon!